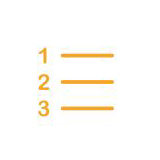 Packing Checklist
PACKING LIST
HAVE YOU:
Confirmed how to get from airport to final destination?
Called your bank/credit card companies to let them know when and where you're traveling?
Downloaded maps you can access if not connected to Wi-Fi?
Made copies of all documents for you and to leave at home?
Consulted with your doctor about any prescription medication you take? You'll need to bring enough for length of stay; if > 3 months, you likely will need to see a doctor abroad as Rxs cannot be transferred; check legality of controlled medications)
BRAZIL/MISTI-SPECIFIC
ISOS Card
MISTI info card and heath/safety guide
Confirmation/proof of health/travel insurance
Immunization/Vaccination card
Gifts/MIT swag for hosts and/or families
Business cards
DOCUMENTS
Tip: Download photos and/or print boarding passes, itinerary, in-country address, etc. Don't assume you'll have a good internet connection (true for both US and Brazil).
Passport and visa
Driver's license or state ID and student ID (for discounts while traveling)
Plane tickets and Itinerary
Accommodation confirmation/address
List of medications and/or actual Rx if possible
Health insurance card
Emergency contact info in Brazil and at home
Bank/credit card company contact information
List of other important phone numbers and addresses
ON THE PLANE
Earplugs
Sleeping mask
Travel pillow(s)
Motion-sickness remedy
$$$$
Wallet (RFID blocking if possible)
Cash
Credit cards
ATM card
LUGGAGE/BAGS
Backpack/day bag/messenger bag
Purse (no more than two)
Collapsible tote for shopping
Money belt
Plastic bags (for packing liquids)
Travel locks and keys
Reusable lunch bag
LINENS/LAUNDRY
Pillow case (useful when traveling and staying in hostels)
Quick-drying towel and washcloths
Laundry bag
Stain remover (like Tide pens)
Small sewing kit
Lint roller
TECH
Cell phone and accessories (consider buying a SIM card/chip upon arrival)
Laptop/tablet
Chargers including a portable charger
Camera and accessories
Flash drive
Headphones
Voltage adaptor
Current converter
Batteries
WORK/STUDY/READING MATERIAL
Planner
Work documents
Notebook
Pens/pencils
Compact dictionary and/or phrasebook
Travel guide(s)
CLOTHES/SHOES/ACCESSORIES
Tip: Pack clothes that are easy to layer, wrinkle-resistant, durable, and comfortable. Confirm any dress codes with program staff and supervisor.
Socks/underwear (enough to last for a two-week cycle)
Sleepwear/pajamas
Jeans (a couple pairs)
Nice outfits/separates (aim for tops and bottoms that mix and match well)
Blazer or sport coat
Robe
Sweaters/sweatshirts/hoodie
Light jacket or coat (water resistant if possible)
Hat
Gloves
Scarves/wraps (also good for beach)
Exercise clothing
Swimsuit
Athletic shoes
Casual shoes
Dress/work shoes
Sandals/flip flops/shower shoes
Slippers
Belt
Watch
Jewelry (minimal, nothing flashy or very valuable)
Sunglasses
Glasses (regular, reading, etc.)
Glasses cases
Folding umbrella
House keys
Sports and/or camping gear
Water bottle
TOILETRIES/HYGIENE
Tip: You can easily find most of these materials and others not on this list (e.g. shampoo,
conditioner, etc.) at local pharmacies and/or supermarkets.
Prescription medicine
Antibacterial hand gel
Sunscreen
Insect repellent
Lip balm
Eye drops
Individual Kleenex packets
Toothbrush/toothpaste/floss
Soap
Deodorant
Brush/comb
Razors
Nail clippers/file
Hair dryer, curling/flat iron (check voltage!)
Feminine hygiene products (if you're particular about a certain brand)
Contact lenses/case/solution
Small first-aid kit (e.g. pain reliever, anti-diarrheal medicine, Pepto-Bism0l, antibiotic cream, bandages