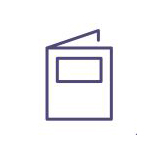 Passport and Visa
Everyone needs a valid passport.  Find out whether you need a visa to enter.
Every student needs a valid passport. If you are a US citizen and need to apply, please contact the passport division of the State Department. Routine service requires 4-6 weeks.
Visa: Program manager can advise students about the application process, timeline and documents required.  See if your country requires an entry visa in Brazil.  To schedule an appointment with the Consulate General of Brazil in Boston, visit the website and fill out the online form. It is recommended to have all documents for the specific visa at least one month in advance of your departure date.
Check out the Visa FAQ for Brazil.